Click on the links below for vacancies and employment process.
Certified Employment Administrative Employment Classified Employment Athletic Employment
Florence School District Three Teacher Recruitment Fair
Saturday, April 18, 2015
9:00 am- 2:00 pm
(Click on the link above for flyer)
The Inn at the Crossroads
128 W. Main Street
Lake City, SC 29560
Interviews will be conducted on site

Interviewing for the following positions: Secondary (English, Math, Science & Social Studies), Middle Level (ELA, Math, Science & Social Studies), Elementary, Early Childhood, Special Education, and Library Media.
To register for this event, log in at: http://fsd3recruitment.eventbrite.com?s=32505093
Please note: Florence School District Three will be closed during the week of April 6-10, 2015. The deadline to register for this event is April 10, 2015
All candidates interested in teaching in Florence School District Three must apply online at
http://www.applitrack.com/florence/onlineapp/.
Coming from out of town? Discounted hotel accommodations are available at the following hotel:
The Inn at the Crossroads (Recruitment Site), 843-394-2100
http://www.theinnatthecrossroads.com/
Be sure to request the Teacher Recruitment Fair rate.
Contact our Application Specialist, Esther Ward, at eward@fsd3.org or (843) 374-8652, ext. 1138, if you have any questions regarding this event or the application process.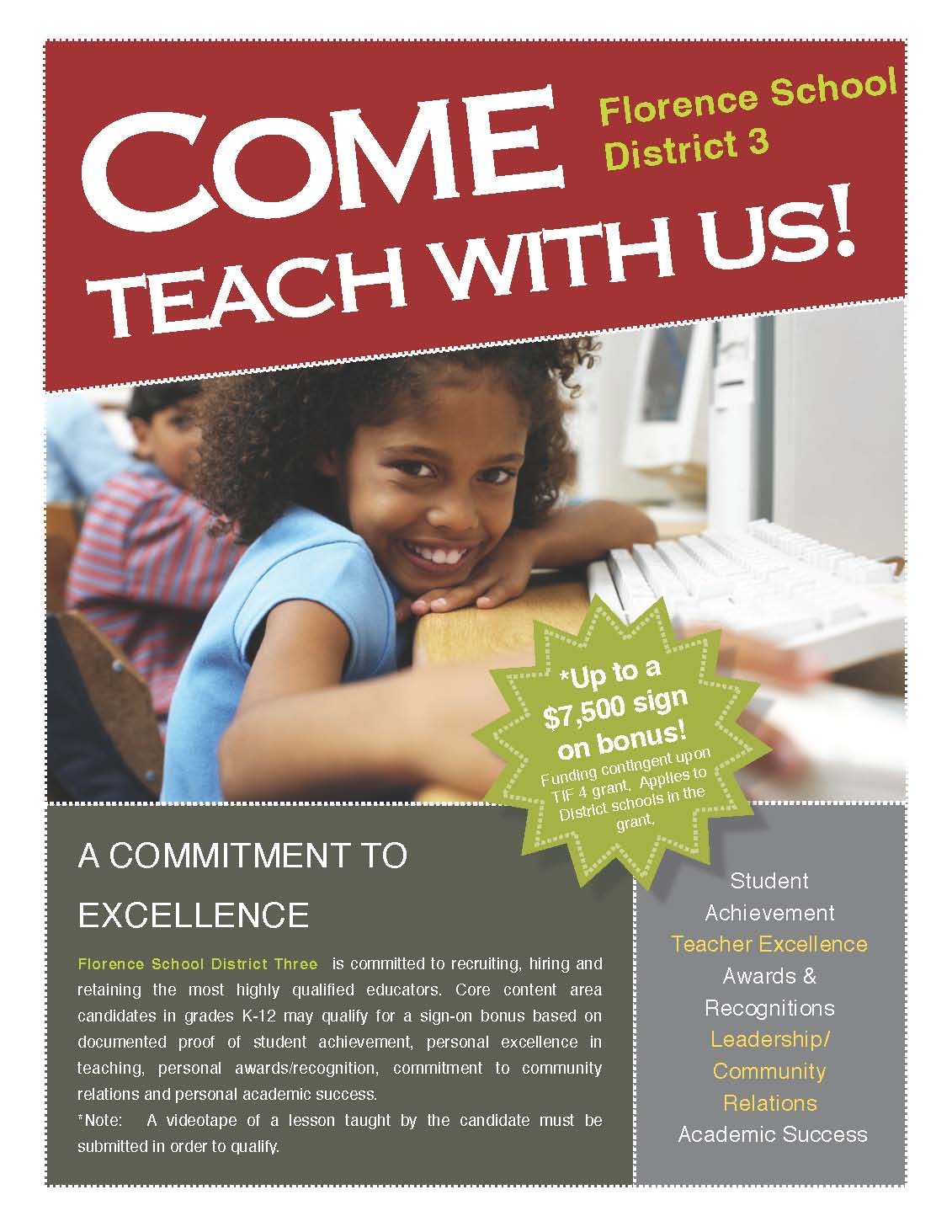 ---